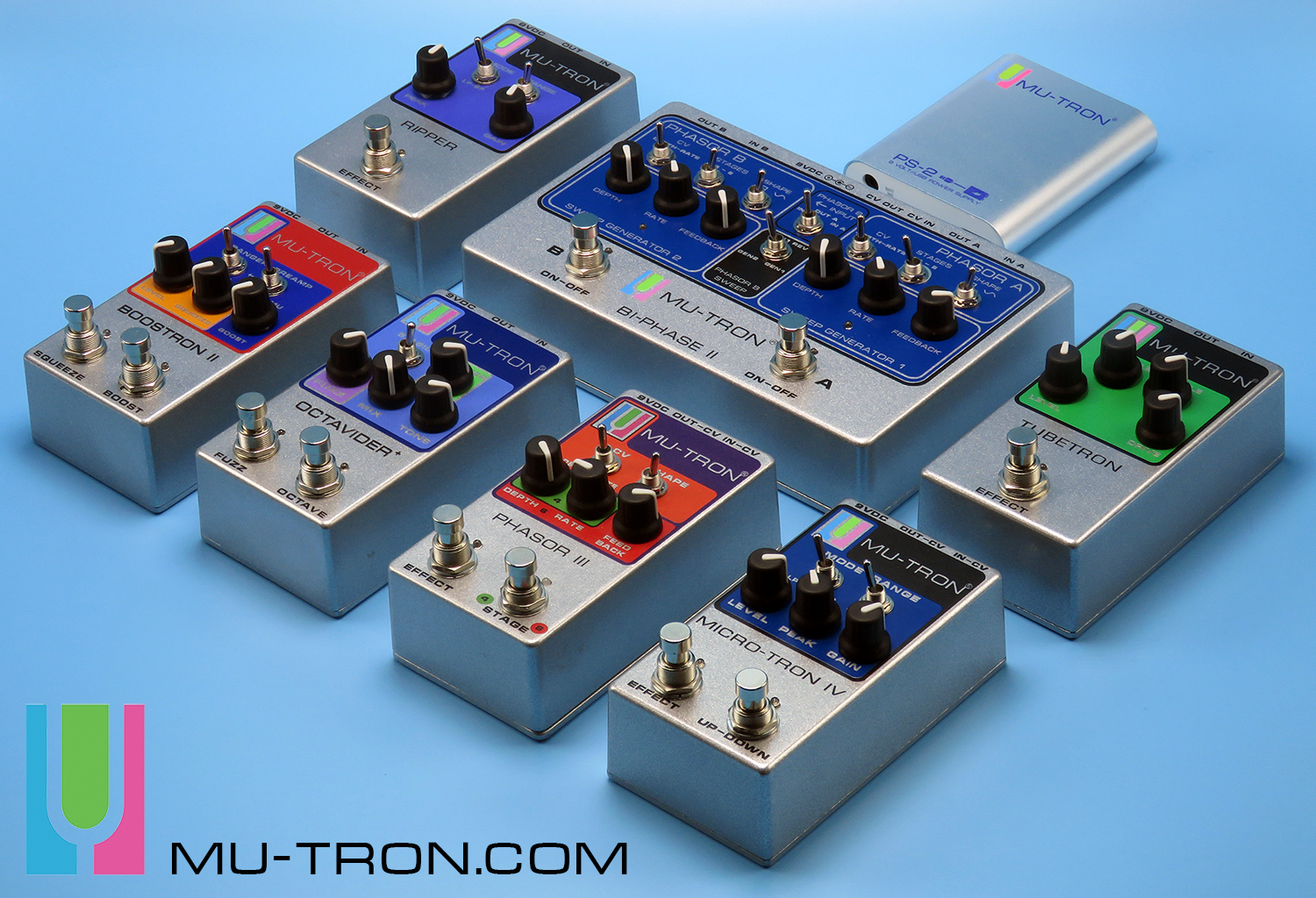 Hi Everyone,
We just wanted to check in with everyone and say thanks so much for all the support we have had recently. Lots of fun stuff going on over here and we just want to share some updates with you. Recently we have welcomed the Tubetron and the Ripper to our lineup. The Mu-Tron Tubetron is an op-amp based overdrive effect which can be used as a transparent "clean boost" or as a "tube screamer on steroids". The pedal utilizes Mu-Tron's patented opto-mod technology to create a single-knob, parametric mid-control. It allows the pedal to be very flexible in terms of combinations between tone and gain. We absolutely love the pedal over here and really hope everyone does as well. More on the Tubetron here. https://mu-tron.com/shop/pedals/tubetron/
The Mu-Tron Ripper is a simple but effective and versatile envelope filter. Whether it's guitar, bass, clavinet, or synths, the Ripper will help you get the funk out. Although the Ripper has fewer bells and whistles than its big brother the Micro-Tron IV, this pedal still packs a mighty quack that is amazingly expressive and fun to play. More about the Ripper here. https://mu-tron.com/shop/pedals/ripper/
The Ripper and Tubetron are available now in our store. We also will have another batch of Bi-Phase II's available 8/20 at 10 am PST.
R & D has been pretty crazy over here the past few months and we are super excited to share what we have been working on. As some of you have seen on social media we are very close to production of the Tremu-tron tremolo pedal. It is an optical circuit design, with high head room, and a dual rail power supply that utilizes the gain drive pre-amp from the vintage Mutron III. This will be next for release. Rand has been researching and making prototypes of Phasor and Filter variations, as well as a monophonic oscillator synthesizer. There has also been a lot of headway on modernizing the Flanger and it is finally entering the prototype phase. Plenty more ideas and designs in the works as well! As always reach out to us if you have any questions.
The Mu-Tron Team